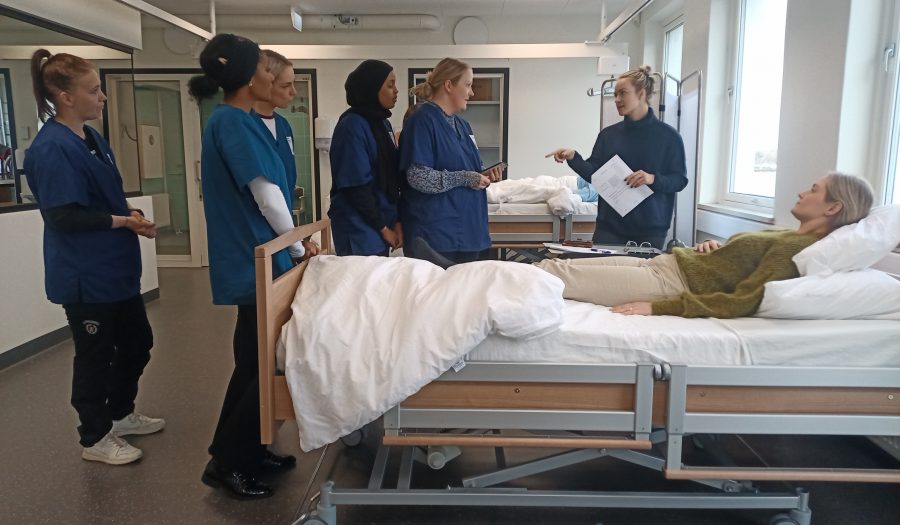 Simulation
Test your solution with a scenario-based approach. The method is ideal for creating real-life situations and getting the participants to reflect on the company's product/service in situations that are close to reality.
This service is provided by: Norwegian Smart Care Lab
Norwegian Smart Care Lab assists your company with testing the solution in realistic situations together with professionals and/or end-users. The method is based on imitating reality and copying essential aspects from a real situation. By using simulation as a method, the participant will acquire practical experience of using the service, which enables reflection and feedback. NSCL carries out the test in collaboration with environments that have specialist expertise in facilitating simulation.

User participation is central to the work we do, as we have experienced how valuable it is to involve the end user and other relevant players in the entire innovation and development process. It provides value both in the form of understanding the needs of the end-user and through feedback that can be used in a development or implementation process.

What does the company get?
Norwegian Smart Care Lab is responsible for planning, recruiting participants and carrying out the simulation. Everything will be done in consultation with the company's needs. We practice close dialogue and cooperation throughout the entire process. This requires that the company prioritise planning and makes itself available for conversations throughout the test period.

The delivery contains
- Simulation of the solution in a test lab together with professionals and end users
- Summary report and review of insight material


SIMULATION
Contact details and additional information about what is offered in the service package can be found in this document.

---