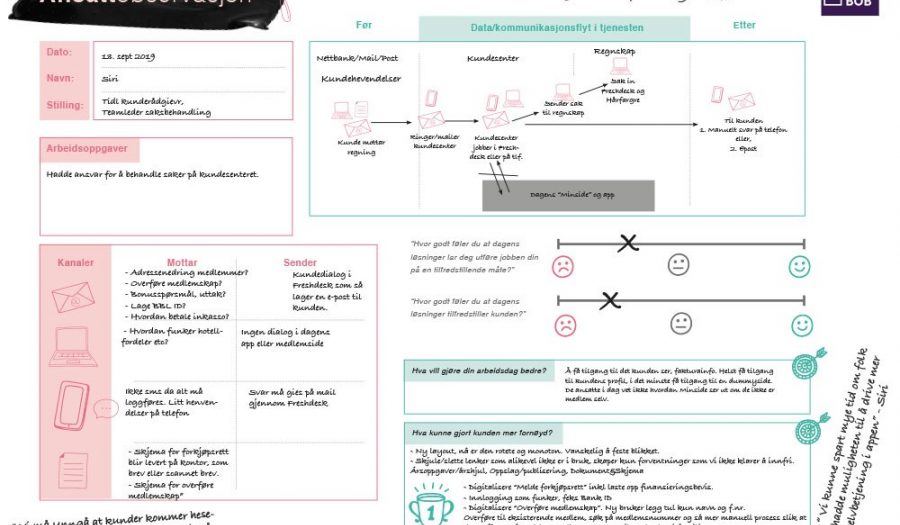 Insight
By gathering insight into, and mapping the user's situation, we can identify the needs of patients and employees, and thus ensure that the development of future products or services becomes more targeted and responds to real challenges.
This service is provided by: These Ways
By conducting semi-structured user interviews and listening to the patient, we can shed light on challenges and opportunities in today's product or service, and thus lay a solid foundation for further development of a solution.
More information about what is offered in the service package can be found HERE.